YOU IMAGE ,WE FINISH
ONE STOP SERVICE FROM DESIGN,PROTOTYPE,
TOOLING,INJECTION MOLDING AND SHIPMENT
PRICE: 20% LOWER AND DELIVERY: 15 DAYS LESS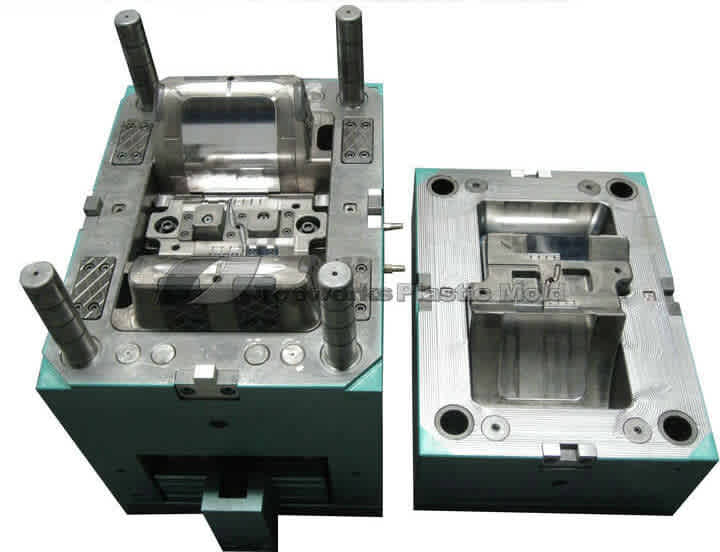 Established in 2005, PIM(Topworks) plastic mold company supplies design of plastics, contract plastic mold making, and custom injection molding service.
Endlessly, Topworks plastic mold manufacturer is dedicated to supplying top quality, tight tolerance contract plastic injection molds.
And now it becomes a key Chinese plastic mould company and contract tooling maker for high-quality plastic injection mold tooling.
We recognize that the performance and quality of our molds would have a powerful effect on our clients' performance and fame.
Subsequently, we try to ceaselessly enhance our performances to supply helpful, risk-free and punctual mold tooling that always satisfies the performance & delivery demands made by you, our win-win business partners.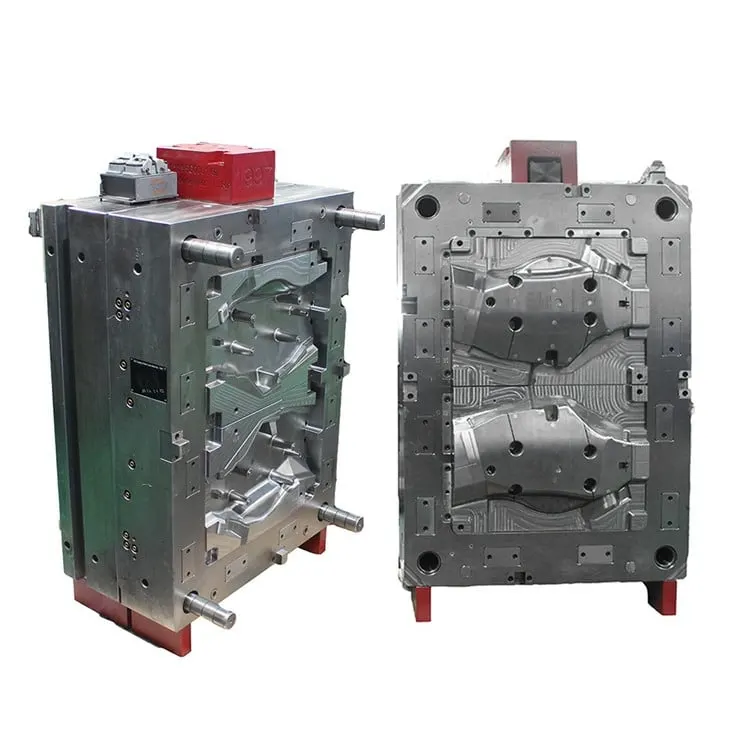 It employed 15 people with a 500 square meters plant in Huangyan in 2005, a so-called Chinese mold town with over 3 thousand Chinese plastics companies and manufacturers.
Today, it employs 80 employees, both Huangyan and Dongguan (Shenzhen) precision mold sections; over 70 of them are professional plastic mold engineers who have much rich mold-making experience).
Moreover, the business moves to a 4000 m² plant with Advanced Equipment (high-speed CNC , EDM (electrical discharge machining), engraving machine, slow wire cutting machine, grind machine, radical drills machine and gun drill machine…).
All those machines promise to build plastic mold tooling with tight tolerance.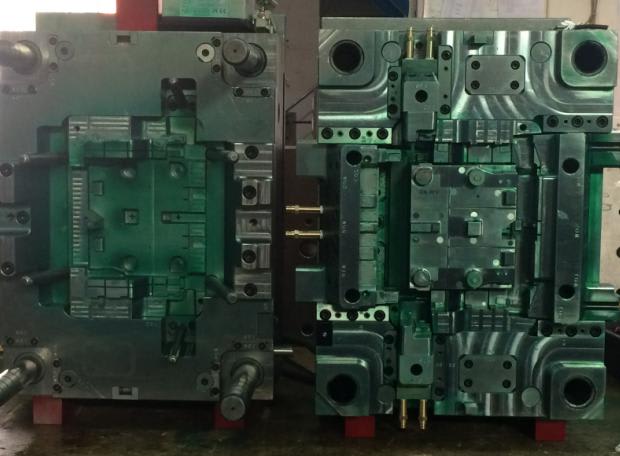 What Our clients say
"I'm glad to inform you that all plastic parts are perfect!!! We are delighted, and therefore there are good chances to continue our relationship for any coming new project."
"Steven is an excellent professional with great knowledge and technical practice."
"Steven is a very detail-oriented project manager and engineer who can solve problems creatively and also provides excellent service. It was a pleasure working with him."
Injection Mold Classification
For the plastics industry, thermoplastic injection molds are divided into three general categories: prototype molds (50 parts and under), production molds (1,200 parts and upwards) and high-volume molds (20,000 parts and upwards).
Prototype Molds
It is a fundamental step that can occur before final production molds can be made. Prototype injection molds are used to determine the properties of the resin, the mold shrinkage, gate preparation, dimensional accuracy of the molded part, process conditions, and molding cycle.
Occasionally prototype molded parts can be used for initial market testing. The prototype molded parts are used for quality control tests on the product and can also be used as part of an in-house quality assurance program.
The prototype mold can serve as a relatively inexpensive learning tool by simulating the production part and giving the designer a snapshot of potential product design problems or questions about material choices before investing in production molds.
Typically, a prototype mold is constructed using an existing mold frame and inserts that are interchangeable.
Production Molds
This production mold uses a standard base for housing on and to construct cavities with hardened tool steel; this mold should provide for a rapid production rate and provide easy repair and allow for a vent system to allow air to escape during the molding cycle.
Additionally, the production mold must have an automatic ejection system and a mold temperature control, which are required to ensure consistent cooling, thus ensuring minimum cycle times, minimum costs, and consistent quality.
High Volume Production Molds
High-volume production molds should have all the advantages of production tools, including multiple cavities and fully interchangeable mold components. They should be designed for easy maintenance and be able to withstand adverse external forces.
As an example, how many times have you taken a mold apart and found a multitude of inserts, some without markings, some lacking numbers, while others lack jack screw holes for cavity removal?
These challenges can be overcome through careful planning for mold design and construction, customizing a preventative maintenance program, and protecting the steel surface from corrosion and erosion.
We cover the following industries
Tips To Make The Mold Buying Process Easier
It can be complicated to buy an injection mold, as there will be a lot of back and forth between buyer and contract molder before the final product is settled on. However, the following tips can help save you plenty of time and make the whole process that little bit easier. When buying an injection mold, that age-old adage is certainly true- you get what you pay for. Any molded components that you produce will only be as good as the mold that you used to make them, so you should ensure your injection mold is perfectly suited to your needs- before you buy it.
Create an RFQ that goes into a lot of details.
As skilled as moldmakers are, they won't be able to read your mind when it comes to what you're looking for. Include as many specifics as you can at this stage, including the number of cavities, the steel, the desired lifespan of your mold, and any guarantees that you might need. If you aren't too sure about any of these topics, then tell your moldmaker, and they will be able to help you settle on what's right for your needs. The more accurate you make your RFQ, the more accurate a quote you will receive in return.
Don't infringe on a moldmaker's intellectual property
The ideas and suggestions offered by your moldmaker remain their intellectual property- you can't simply take those suggestions to someone else to do it for you. If you settle on a different moldmaker, then take their suggestions on board- not only is using someone else's ideas not okay, but it could also confuse the final moldmaker, who won't understand exactly why those suggestions were made in the first place.
Ensure you always make your payments on time
Most moldmakers work to a tight budget and require expenses to be paid up-front before they can proceed with your building. If you delay making payments, then you won't get your mold on time- it's as simple as that. Different moldmakers will offer different payment plans, so talk with them to figure out a plan that works for both of you.
Part design modification will likely mean changing the injection mold itself
If you wind up making changes to your part design while the injection mold is being produced, you will be unlikely to get the mold at a price quote or the original timeframe. Any changes will mean the mold has to be altered accordingly, which adds to both the cost and the mold build time.
Be open about why you want a quote
If you need a general quote to pass on to another department, then let the moldmaker know- they will then be able to get back to you quickly. Creating an accurate quote can take a lot of time, and it's not fair to waste the moldmaker's time if you don't need that much detail or if you might not even buy from them.
Think about forming a partnership with your moldmaker
By working closely with your moldmaker when it comes to budgets, timetables, and part quantity expectations, you'll be able to work as a team to achieve better results in the long run. Plenty of moldmakers will be happy to provide regular progress reports and update you on the latest developments with your build. You must know everything is proceeding to schedule, so if you need any information, be sure to ask so that you can put your mind at ease.
Know in advance when your mold will be
There are different definitions for a completion date- they could range from when the final payment is made to when you receive a sample part to shipment of the final product. In most cases, an injection mold is considered complete when it is ready to produce its intended part. The majority of moldmakers will be willing to make small changes towards the end of the process to make a part according to print dimensions. If these dimensions change late in the game, then the injection mold may still be considered complete- any additional changes will have to be paid for via an engineering change order or ECO.
If something is cheap, there's usually a reason behind it
While there will be moldmakers out there who offer a cheaper-than-average rate for a quality product, there will be plenty of others who offer discounts because they cut costs themselves. In the long run, it's better to pay good money for a high-quality product instead of getting stung by mold that doesn't meet your standards.