Automotive bumper mould vendor in China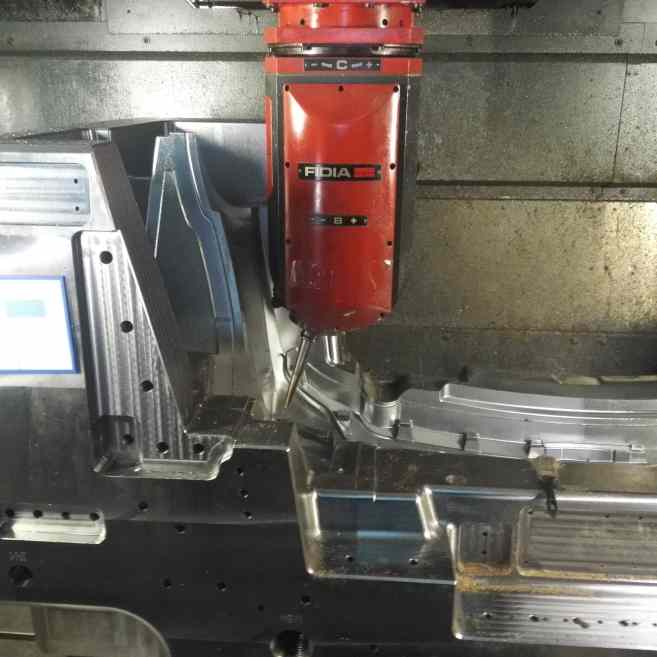 Automotive bumper mould maker in China
Topworks takes great pride in designing and manufacturing molds using cutting-edge technologies for custom Automotive bumper mold production.
Topworks' team of automotive plastic injection mold experts has provided valuable expertise for over 10 years in order to produce top quality original bumper molds on the market. As such, Topworks provides some of the highest-grade original Automotive bumper molds.
Topworks can produce complete automotive bumper moulds quickly and effectively; additionally they specialize in custom assembly/machining to meet each customer's individual requirements.
As our highly trained employees possess expertise in Automotive bumper mould, we feel comfortable fulfilling any of your plastic mould needs regardless of how complex or intricate their designs might be.
Prototype and production automotive bumper mould are developed here at our building; since we can meet multiple of your requirements, your products can be complete within our building.
We could provide different kinds of bumper mold with P20 and 2738 steel for hot runner(sequence timer control)and runnerless car bumper mould.
Runner-Less Or Hot-Runner Of Bumper Mould
When the plastic melt is thermally stable, it is possible to eliminate the need to regrind runners using runnerless molds. One common type is the hot runner mold. In this bumper mould, the plastic is injected into an insulated runner plate that is kept slightly above melt temperature by a separate set of electric cartridge heaters and then through the runner channels and insulated nozzles into each cavity . This is a runnerless operation since there is no runner regrind. An air gap thermally insulates the hot runner plate.
Hot-runner bumper moulds offer numerous advantages since the runner and sprue are removed. There is no material loss or contamination from regrinding and no extra cost in blending regrind with virgin resin for automotive companies. Polymer properties are not altered by regrinding, especially optical and electrical properties. Neither the melting nor cooling of regrind wastes any energy. The shot capacity is effectively increased and mold-opening stroke is reduced. In the case of cold runners, this can occur during ejection, and it is eliminated through hot runners. The bumper mould fills faster, and a balanced flow to the cavities is more readily accomplished.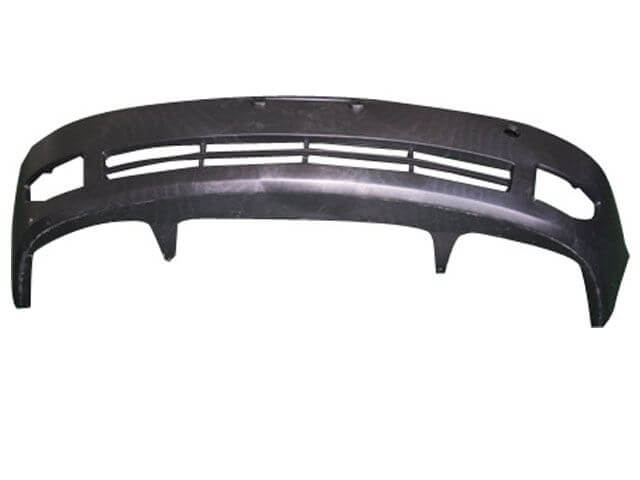 "I'm glad to inform you that all plastic parts are perfect!!! We are delighted, and therefore there are good chances to continue our relationship for any coming new project."
"Steven is an excellent professional with great knowledge and technical practice."
"Steven is a very detail-oriented project manager and engineer who can solve problems creatively and also provides excellent service. It was a pleasure working with him."
Hydraulically operated gate valves or valve gate systems have been developed to control drool and prevent freezing. Valve gates are compact hydraulic cylinder/valve pin assemblies for positive individual gate shutoff. The hydraulic cylinders retract at each gate at a preset time, permitting melt flow. Secondary timers set the positive closure of each valve to occur after the optimum preset fill time has expired. This eliminates overpacking or underfilling at each gate.
The system manifold and nozzles are temperatures controlled to prevent thermal degradation of the melt. This complex system helps control cavity filling and end bumper product properties, especially for large, multigated parts and family moulds. Family moulds make different parts for a common assembly and inherently have unbalanced flow.
The tool maker can adjust Valve gate systems to compensate for unbalanced flow and run with minimum rejects in these situations. This is vital where regrind is not allowed because of rigid product specifications, such as in medical or optical products.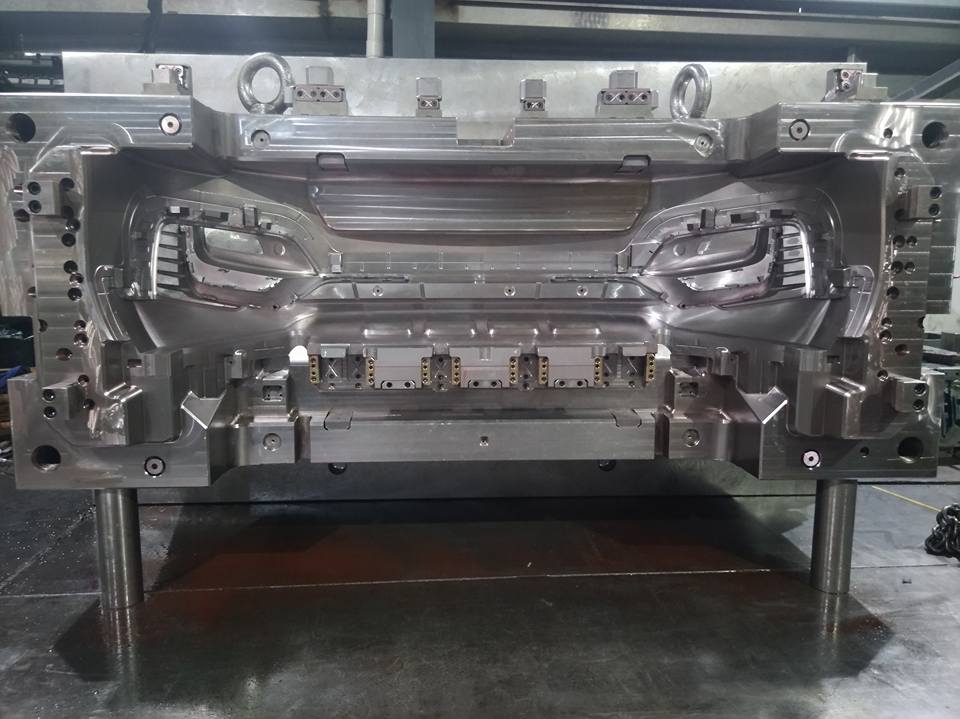 A simple alternative to heated hot-runner bumper moulds is to provide sufficient thermal insulation in the runner plate to keep the plastic from freezing. In an insulated runner mold a low thermal conductivity plastic skin, formed toward the end of injection next to the surface of the runner walls, insulates the bulk of the plastic flowing through the channel.
The diameter of the runner is about twice that for a cold-runner system. One disadvantage is that machine stoppage for 15 s or more may result in runner freezing, requiring partial disassembly of the mold to remove the runner.
How to Find the Most Reliable Automotive Bumper Mould Makers in China
Sourcing automotive moulds from China can help significantly lower production costs. However, finding a truly reliable mould maker in China's vast manufacturing landscape poses difficulties. Poor quality moulds result in inconsistent, flawed end products and wasted time and money.
This in-depth guide shares insider tips to help you identify the most dependable automotive bumper mould makers in China. We cover how to assess capabilities, quality systems, expertise, production capacity, and other key factors when vetting potential vendors. Follow these steps to get exceptional automotive bumper moulds made right the first time.
The Need for Specialized Mould Makers
Bumper moulds have unique requirements compared to regular plastic injection moulding. The moulds must withstand high impact forces yet produce precise, durable components. Automotive moulds use higher grade steel and machining than consumer product moulds. The mould maker must have expertise in high-tolerance mould design to account for the complex curved surfaces of bumpers.
Using a mould maker without specific automotive expertise results in disappointing quality and lead times. Poorly machined bumper moulds cause imperfections and varying wall thicknesses in the bumper parts. This leads to weaknesses and breakage. The mould maker must demonstrate deep knowledge of your exact specifications and parameters to create moulds that perform reliably in production.
Vetting Criteria for China Mould Makers
Follow these steps when evaluating potential automotive bumper mould makers in China:
Seek Referrals from Trusted Sources
References provide insights into a mould maker's capabilities from companies who have directly worked with them. Ask business partners and industry peers about vendors they recommend. Check online forums and communities as well. Look for consensus on who the top automotive mould experts are.
Verify Their Automotive Mould Making Experience
Request to see examples of past automotive moulds they have produced. Examine the complexity and precision of their moulds for exterior body panels, lights, bumpers, etc. How long have they been dedicated to the automotive mould segment? Deep domain expertise is vital.
Look for Relevant Certifications
High-quality automotive mould makers will have ISO 9001 quality management certification at a minimum. Better ones go through the rigorous certification process for TS 16949 or ISO/TS 16949 – the top automotive sector standards. This signifies adherence to exceptionally strict quality protocols.
Ensure They Have Modern Equipment
The mould maker should use computer numerical control (CNC) machines for milling, grinding, drilling and cutting mould components. Ask about their specific CNC machines – the more advanced, the better precision possible. They should also use durable tool steel alloys and advanced heat treatment processes.
Review Their Engineering Abilities
Beyond just manufacturing moulds, can they design and engineer the moulds too based on your CAD drawings? Moulds designed for manufacturability ensure fewer defects. They should also help optimize the mould design if needed.
Assess Production Capacity
What size moulds can they accommodate? Ask about current and max capacity if you need high volumes. Make sure they can deliver based on your production timeline. Lack of capacity can mean missed deadlines.
Request Onsite Visits
Visiting their facilities helps you inspect first-hand their machining processes, quality procedures, engineering skills and past moulds. If distance is an issue, ask for a video tour. Clear communication is vital too.
Get Detailed Quotes in Writing
Get quotes from a few shortlisted vendors to compare. The quotes should cover all details – material and machining costs, timelines, quality assurances, testing procedures, etc. Insist on formal written quotations before finalizing.
Ask About Quality Control Steps
What quality inspection checkpoints do they have during the mould creation? How do they verify dimensions, surface finish, and performance? Are checks done by automated or manual means? The more exhaustive their QC process the better.
Negotiate Responsibilities
Discuss who handles what if defects arise – repairs, reworks, penalties, etc. Add these details in the contract. Clear terms ensure you get recourse if quality issues crop up later.
By following these guidelines, you can identify and partner with the most reliable automotive bumper mould makers in China. Taking the time to thoroughly evaluate potential vendors is crucial to avoid getting low-grade moulds that jeopardize your end product quality and business. The extra due diligence upfront gives you confidence that your bumper moulds will consistently perform as expected.
Key Factors When Sourcing Moulds from China
Beyond just finding a dependable mould maker, also consider these tips when getting automotive moulds made in China:
Work with a mould expert from the region who can bridge communication gaps and cultural nuances.
Get references from the mould maker's other international customers.
Understand local regulations, laws, and business practices before signing contracts.
Define all technical requirements, standards, specifications, and quality expectations in detail.
Agree on payment terms favorable to you like 30% down payment, 60% on inspection, 10% on delivery.
Budget for travel to visit the facilities 1-2 times during the process if possible.
Account for production delays; increase the lead time estimates they provide.
Negotiate accountability for reworks, repairs, replacements etc in case of issues later.
Start small by ordering 1-2 moulds first before committing to a large order.
By partnering with the right mould maker and implementing these best practices, you can have a smooth, successful experience getting exceptional quality automotive moulds from China.
Sourcing bumper moulds for automotive manufacturing requires finding the most specialized, experienced mould makers in China. This guide has shared insider strategies to thoroughly evaluate mould vendors on criteria like proven expertise, equipment, quality systems, capacity, and responsiveness. Taking the time to qualify mould makers will help you avoid suppliers producing subpar moulds. Applying these diligent selection processes and effective sourcing practices will lead to a reliable long-term mould making partner in China. The result is high-performing bumper moulds delivering consistent quality and durability at optimal cost.