Consumer Appliance Plastic Mold
Revolutionize your manufacturing process with our state-of-the-art China Consumer Appliances Mould. Designed to amplify your production efficiency and product quality, this innovative mould is your gateway to unparalleled success in the consumer appliances market.
Crafted with precision and expertise, our mould boasts a streamlined design that ensures seamless production runs. Say goodbye to time-consuming adjustments and hello to a smoother, more efficient workflow. Create products that meet the highest standards of excellence without the hassle.
Experience a significant reduction in production costs as our mould optimizes material usage. With every cycle, you'll witness a remarkable decrease in waste, translating to impressive savings for your business. Watch your profit margins grow as you produce more with less.
Quality reigns supreme in the world of consumer appliances, and our mould guarantees nothing short of perfection. Your end products will exhibit flawless finishes and impeccable details, setting them apart in the market. Impress your customers with appliances that exude sophistication and reliability.
Stay ahead of the competition by embracing faster turnaround times. Our China Consumer Appliances Mould enables rapid production cycles, allowing you to meet consumer demands promptly. Deliver products to market at lightning speed, leaving competitors in the dust.
Ready to take your production process to new heights? Don't miss this chance to harness the power of the most advanced consumer appliances mould on the market. Elevate your brand, maximize your efficiency, and enjoy the fruits of your investment.
Seize the future of manufacturing today with the China Consumer Appliances Mould. Unlock your potential for success – order now and revolutionize your production line!
Upgrade your manufacturing process today – Get your China Consumer Appliances Mould now!
---
Upgrade your home appliance manufacturing with our premium plastic molds for consumer appliances. Our high-precision molds are specially designed for the production of durable, functional plastic components for various home appliances.
Choose from our extensive selection of refrigerator molds, air conditioner molds, dehumidifier molds, washing machine molds, and more. Our molds enable the efficient mass production of plastic housing units, control panels, fan blades, water dispenser covers, and other critical appliance parts.
Precision-engineered using advanced CAD software and CNC machining centers, our molds deliver components with excellent dimensional accuracy and repeatability. The high quality plastic parts consistently meet strict appliance industry standards.
Rely on our molds constructed from wear-resistant metals like precipitation hardened stainless steel to maintain mold quality after high volume production runs. Our experienced engineering team works closely with customers to develop the optimal mold design to meet your specific appliance manufacturing needs.
Boost productivity, reduce costs, and improve end product quality with our unparalleled collection of home appliance plastic molds. Contact us today to learn more!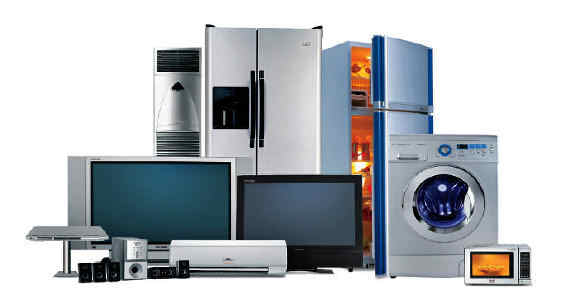 Home Consumer Appliance plastic molds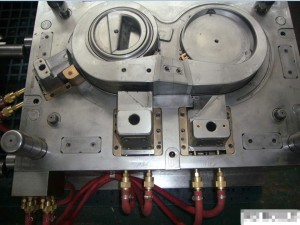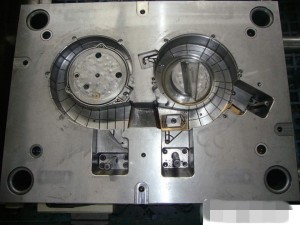 mold cavity:1
Hotrunner:2 drops with "HOTSET" heating coils,separted temperaturer controller
mold cavity steel:DIN 1.2738
mold core steel:DIN 1.2312
mold slider insert:DIN 1.2738 with Nitriding,
mold insert:Copper Beryllium for good cooling
Plastic material:ABS
Cycle time:25 Secs
Delivery time:50 days.
Our Home Consumer Appliance plastic molds making service includes:
Mousetrap mould
Oil heater mould
Oven mould
Patio heater mould
Radiator (heating) mould
Refrigerator mould
Home server mould
Sewing machine mould
Stove mould
Sump pump mould
Thermal mass refrigerator mould
Tie press mould
Toaster and toaster ovens mold
Trouser press mold
Vacuum cleaner mold
Robotic vacuum cleaner mold
Washing machine mold
Thor washing machine mold
Water cooker mold
Water heating mold
Window fan mold
Television mold
Flame supervision device mould
Forced-air mould
Futon dryer mould
Garbage disposal unit mould
Gas appliance mould
Go-to-bed matchbox mould
Hair dryer mould
Hair iron mould
Hob (hearth) mould
Humidifier mould
HVAC mould
Icebox mould
Internet refrigerator mould
Clothes iron mould
Ironman (ironing) mould
Kimatsu mould
Kimchi refrigerator mould
Mangle (machine) mould
Manual vacuum cleaner mould
Micathermic heater mould
Microwave oven mould
Air conditioning mould
Air ioniser
Appliance plug
Aroma lamp
Attic fan
Bachelor griller
Back boiler
Beverage opener
Box mangle
Can opener mould
Ceiling fan mould
Central vacuum cleaner mould
Clothes dryer mould
Combo washer dryer
Dish draining closet
Dishwasher
Domestic robot
Comparison of domestic robots
Drawer dishwasher
EcoCute
Electric water boiler
Fan heater mould
cooking appliances