We are one of the best Housewares Mould,Plastic Kitchen Series Mould makers in China,and This kind of moulds include:
dish rack mould,
plastic cutting board mold,
plastic vegetables basket mould,
drain and basket mould,
water spoon mould,
plastic saucers mould,
basin mould,
ice lattice mould,
the peeler mould,
bottle opener mould ans so on.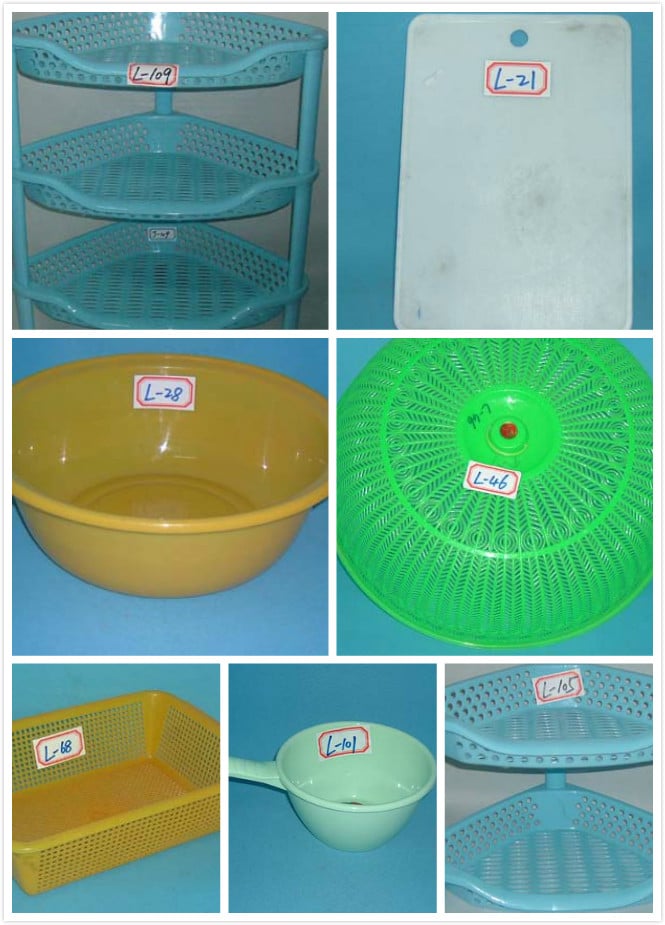 [divider_top]
Houseware Mould,Plastic Kitchen Series Mould design objective
The design of houseware or kitchen series should be such that it ensures a satisfactory service life at a competitive price. The design objectives for each product will be based on strength in relation to environment. For example,the service life of a motor vehicle might depend on the annual mileage, and different design objectives would be necessary according to the duty of the vehicle. In the case of plastic moulded houseware or kitchen series products, the service life required may be 20 years in the humidity of a bathroom, or even longer when fitted externally as face decoration.
Houseware or kitchen series plastic moulded used in structural applications and pipework for corrosive fluids involve other relevant physical quantities,and the life expectancy of such parts must be accurately forecast in order that a replacement programme may be planned, and the system as a whole may be made fail-safe.
The determination of an acceptable service life demands a knowledge of the moulded houseware or kitchen series and the ability to anticipate any change in conditions that may arise. The fact that houseware , kitchen series and other articles must be produced at competitive prices does not in any degree lessen the responsibility of the manufacturer to supply goods that will give satisfactory service.
The material selected for an application will generally be the one which combines the lowest cost with the best processing capability and the required degree of stability and performance in that application.