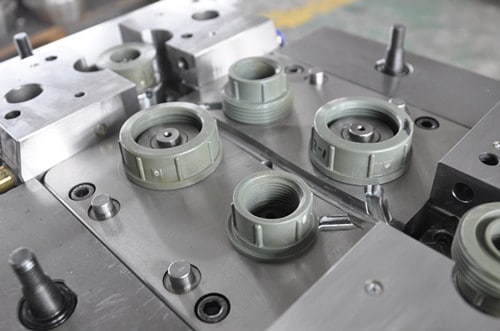 Pipe fitting plastic mould
Introducing our exceptional Pipe fitting plastic mold, designed to revolutionize your manufacturing process. With our focus on delivering unparalleled benefits, we guarantee a superior mold solution that surpasses your expectations. Say goodbye to inefficiencies and hello to optimized productivity!
At the core of our plastic pipe fitting molds lies our remarkable core pulling mechanism. Through years of expertise and mastery, we have perfected mold structures such as the chain core, arc core, and collapsible core. These cutting-edge features ensure seamless functionality and effortless production, allowing you to effortlessly create plastic elbows, threaded connectors, Tee fittings, and much more.
Topworks plastic mold' pipe fitting mould covers:
PP belling
PP drainage
PPH belling
PPH sanitary wares
PVC drainage
PVC gutter
PVC barrier
PPR pipe fittings
PE pipe fittings
PE corrugated pipe
ABS pipe fittings
PPSU pipe fittings Cover
What sets us apart is our 13-year legacy in mold making. With an extensive portfolio boasting successful cases of pipe fitting molds, our experience is unrivaled. We have harnessed our rich knowledge to fine-tune mold structures, ensuring the best possible solution for your specific requirements.
By partnering with us, you unlock a world of benefits. Our cost-effective mold solution optimizes your budget without compromising on quality or efficiency. You can rest assured that every aspect of our molds has been meticulously designed and engineered to enhance your manufacturing process, saving you time, effort, and resources.
Steel: S45C, P20, 718, 718H, 2738, 738H, NAK80,SKD61,E420,etc.(For Reference)plastic pipe
fitting Mould Base: LKM or Self-made.
Hot Runner: YUDO, HASCO,M-H-R, etc.(For Reference)
plastic pipe fitting Mould Components: HASCO, DME, PUNCH, JINHONG,etc.(For Reference)
Main document exchange format: IGES. X_T. PRT. STP. DWG. PDF.
plastic pipe fitting mould Packing: ply-Wooden case for sea or air
Lead Time : 50-75days
Payment Terms: T/T or L/C
After-sales Services: Experienced plastic mould engineers will provide all-round technical solutions to any problems occurred in customers' pipe fitting mould operation.
Features:High efficiency, short delivery time, competitive price.
With our expert guidance and unrivaled craftsmanship, you gain a competitive edge in the market. As your trusted partner, we are committed to delivering excellence at every step. Our team of skilled professionals will work closely with you to understand your unique needs and provide tailor-made solutions that align with your business objectives.
Don't settle for mediocrity when you can achieve greatness with our exceptional plastic pipe fitting molds. Experience the transformative power of our innovative core pulling mechanism, backed by two decades of unrivaled expertise. Unlock unparalleled efficiency, reliability, and cost-effectiveness today!
Take the first step toward revolutionizing your manufacturing process. Contact us now to discuss your requirements and explore how our plastic pipe fitting molds can elevate your business to new heights.