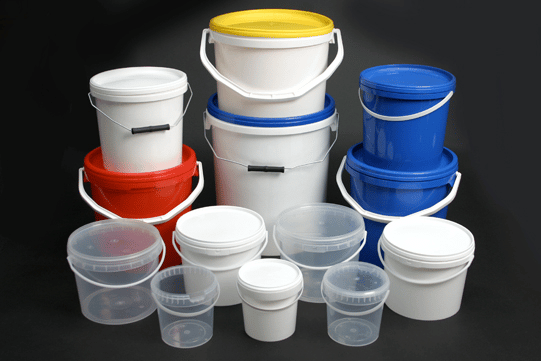 Plastic Paint Bucket(pail) Mold, thin wall container mould
With over 15 years of experience in the plastic mold industry, Topworks is your one stop shop for all your Plastic Paint Bucket Mold (or paint pail mould), thin wall container mould needs. From design to delivery, we provide quick turnarounds and high quality products that you can rely on.
Our company provides high-quality paint bucket molds that have helped us become one of the leading providers in the plastic injection mold industry. We have a skilled and knowledgeable staff who are dedicated to providing our customers with the best possible experience.
Our company has been in business for 15 years, and we have gained a lot of experience and expertise during that time. We are committed to providing our customers with the best possible Paint Bucket Mold products and services, and we strive to always exceed their expectations.
In the manufacturing process, Topworks is capable of manufacturing a full set of paint bucket (lid,bucket and handles), in a timely manner, and has the ability to manufacture custom assembling, stamping, and packaging services when necessary.
As we employ highly skilled labor and all of our employees possess specific skills in their selected areas of paint bucket(pail) Mold and thin wall container mould, we are able to design, manufacture and supply your plastic mold requirements, regardless of the complexity and or complexity of the designs. Prototypes and bucket mold production are completed in-house, so that we can meet the individual requirements of each project.
Our plastic paint bucket mould, thin wall container mould and paint pail mould cover 0.5L,1L,3L,5L,10L,18L,20L,25L and Beryllium Copper(BeCu) for cooling.
[tvideo type="youtube" clip_id="HUV0Gc0JV80″]
Beryllium copper for neck
The beryllium copper on the core top and cavity neck lead to a very good cooling for the mould,and our latest deisgn for the core and cavity would prelong the mold life:the original paint bucket mould alignment and lock system is a round one,while we design an octagon step to have a better alignment and lock for the core and cavity,also which change would prelong the paint bucket mould life.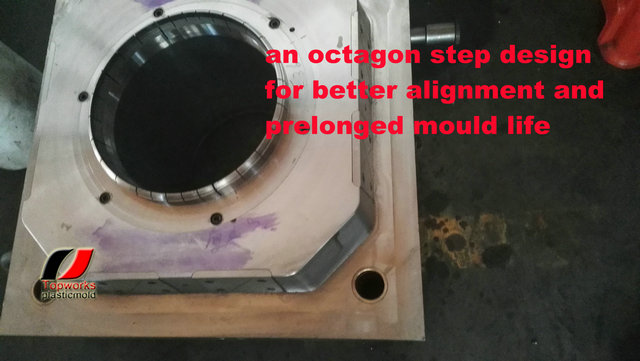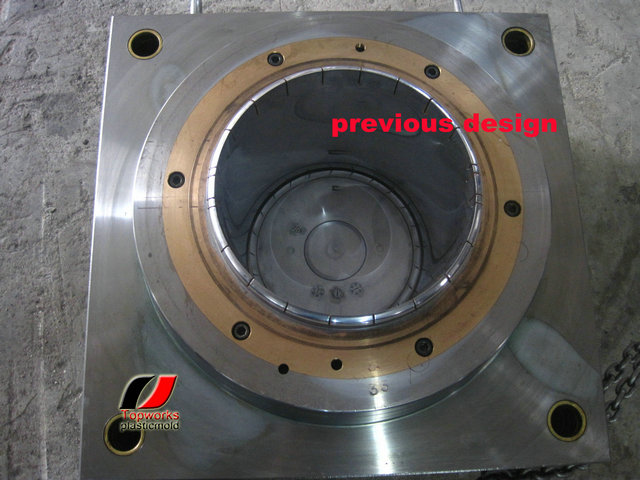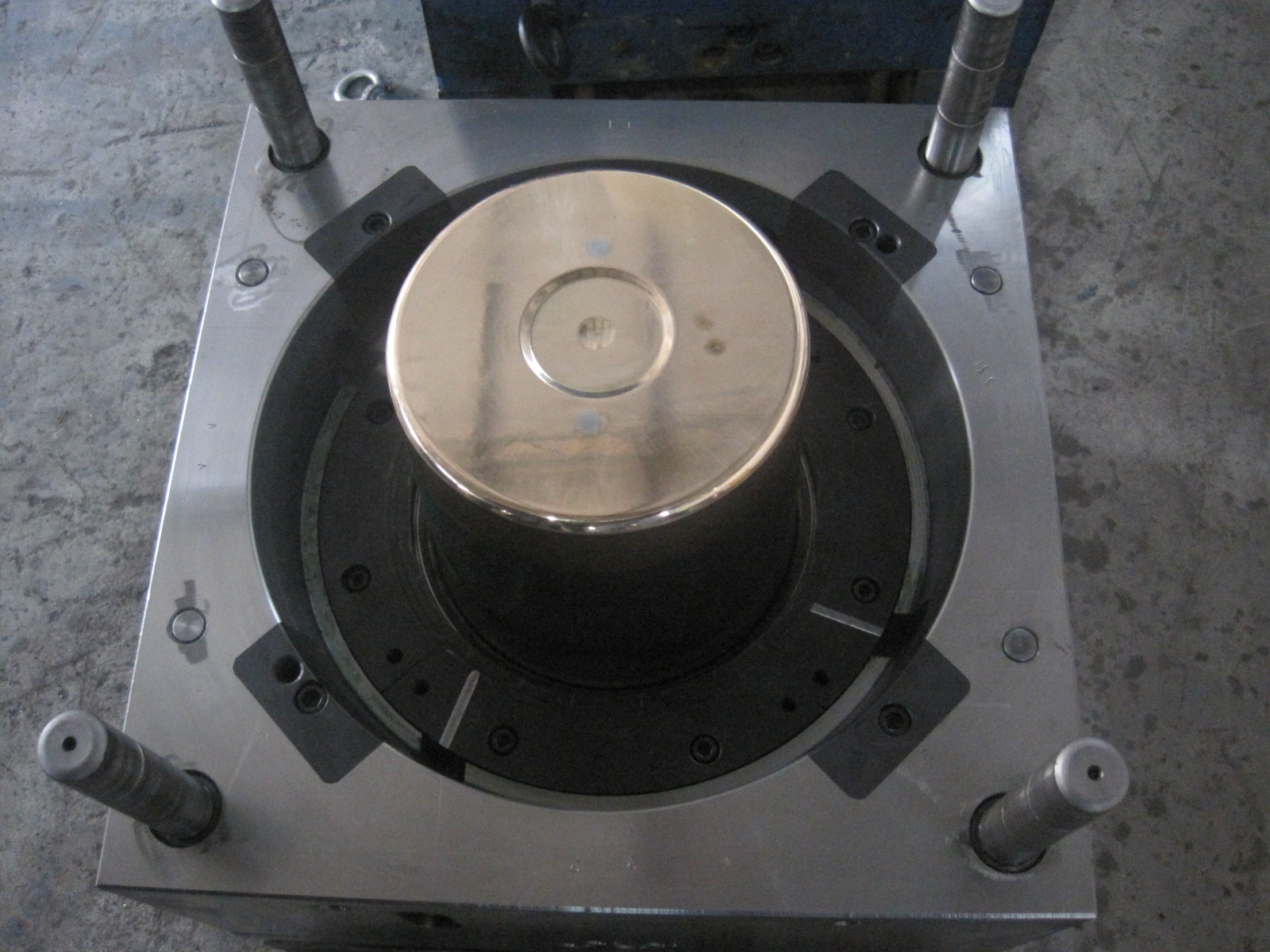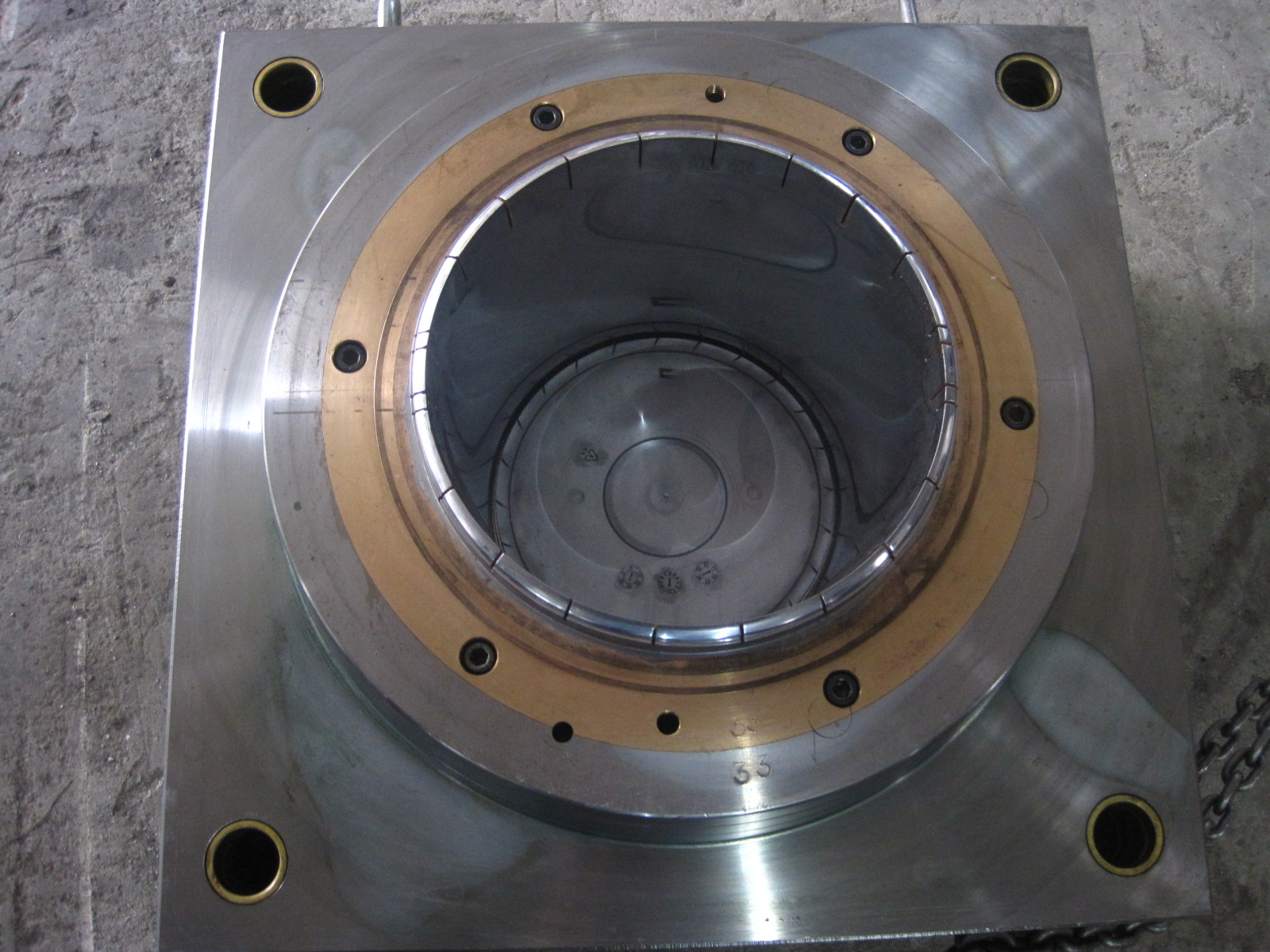 WHAT OUR CUSTOMERS SAY
"I'm glad to inform you that all plastic parts are perfect!!! We are delighted, and therefore there are good chances to continue our relationship for any coming new project."
"Steven is an excellent professional with great knowledge and technical practice."
"Steven is a very detail-oriented project manager and engineer who can solve problems creatively and also provides excellent service. It was a pleasure working with him."
10L thin wall paint bucket mould and thin wall bucket mould
Hotrunner:1 drops with "HOTSET" heating coils
paint bucket mould cavity steel:DIN 1.2738+ Beryllium Copper
mold core steel:DIN 1.2311+Beryllium Copper
Plastic material:HDPE
Cycle time:19 Secs(High speed injection machine)
Ejection:Air Poppet Valve
mold life span:1 million
Delivery time:60 days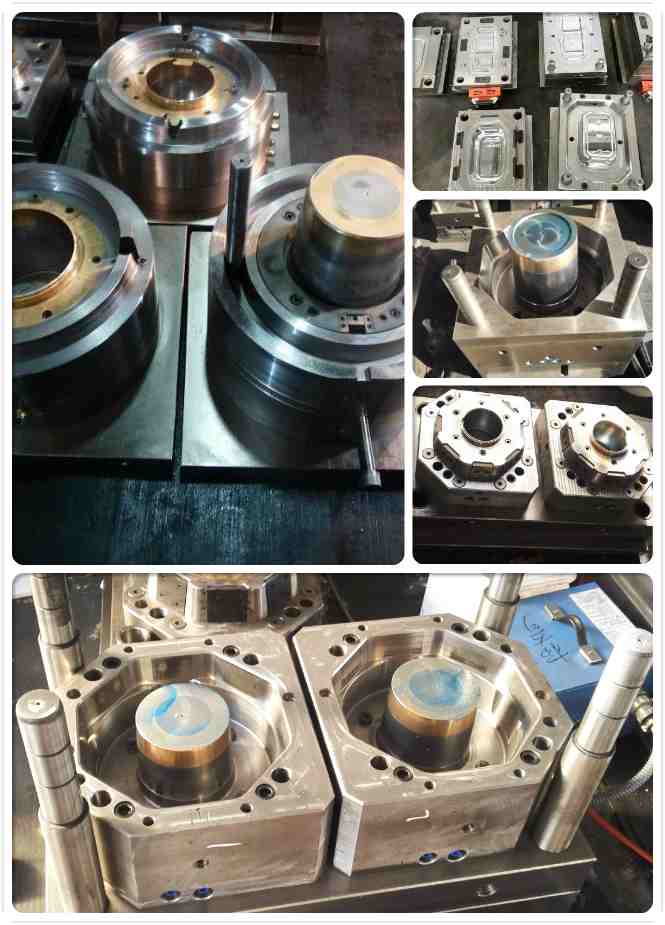 500ML thin wall container mold
mold cavity:1
Hotrunner:1 drops with "HOTSET" heating coils
mold cavity steel:DIN 1.2316+Beryllium Copper
mold core steel:DIN 1.2738+Beryllium Copper
Plastic material:PE
Cycle time:5 Secs(High speed injection machine)
Ejection:Air Poppet Valve
mold life span:5 million
Delivery time:50 days
Ten Pointers for Better paint bucket Mold Production
Although the criteria and the technology used to produce paint bucket Mold have changed dramatically in recent years, the basic rules for developing a mold that meets the original design criteria, and functions effectively, have not changed at all. These tips are based on more than 30 years experience in the field of paint bucket Mould manufacturing. Many of these tips talk about communication. As any paint bucket Mould manufacturers will tell you, all too often there is incomplete information available at the onset of a program. This is like having only half the map; the chances of getting to the final destination on time are very slim.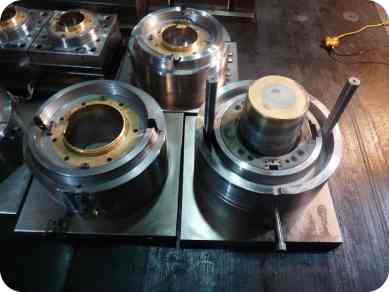 1. Design with specified cost and time criteria.
The old rule of "good, fast and cheap" still applies. There always seems to be time for rework or adjustment after meeting that ultra short deadline, but it is better to allow reasonable time in the design stage for review and correction.
2. Make sure your design specifications can be produced using existing technology.
Programs like Solidworks and the availability of rapid prototyping can provide early insight into potential problems that might occur before metal gets cut. Provide the engineering group with full specifications, do not leave anything out. If something is left out here it will cost time and money to fix later in the process.
3. Share your company's design philosophy with your moldmaker and allow the moldmaker's design team the opportunity to contribute.
Many paint bucket Mould manufacturers design new molds and dies based on their current inventory and their operating environment.
It may be possible to speed up production with some very simple modifications to a design. Invite your paint bucket Mould manufacturers to make suggestions that can enhance moldability.
4. Set clear guidelines on required minimum thin wall bucket mould life and capacity before manufacturing starts.
A clear definition of the expected performance and service requirements on a mold or die can help to save money upfront. If your product is likely to be modified or replaced in a relatively short period of time the moldmaker's engineering group can design accordingly.
5. Have the moldmaker establish a production timetable that allows reasonable time for bench testing prior to delivery.
All too often a mold is delivered to meet a production deadline without being fine-tuned in a lab situation. Your moldmaker should have the opportunity to run sample parts at his facility. If there is a problem he can correct it before delivery.
6. Set up a weekly progress report call/e-mail with your sales representative during the manufacturing process.
Sales reps are busy people. It helps to establish a regular contact point to ensure the project is on schedule and on budget. It doesn't matter what size the project is, it's worth a weekly call to eliminate assumptions.
7. Ask the moldmaker for clear guidelines on how to maintain the thin wall bucket mould once it is installed.
paint bucket moulds may be operated in less than ideal conditions.Poor storage of materials, mold cleaning on an irregular basis, bad press maintenance and ill-trained operators can all contribute to poor mold performance. Your moldmaker should include a set of instructions for care and maintenance based on the specifications for usage.
8. Have a field sales representative from the mold shop present during initial start-up and try-out.
A buy-off is very important. Many molds and dies have sustained serious damage and require immediate repairs due to poor installation. Having a technical representative on site the first time the mold or die is installed is good insurance.
9. Remember that the design and manufacture of a mold or die is a collaborative effort.
Mold and die making is a combination of science and art. Building a tool that will work 24/7 if required, demands careful planning and checking at every phase of production. Allow the time and expense for your staff to visit the mold shop facility during production.
10. Don't cut corners!
Giving the job to the lowest bidder might not make sense. There is a reasonable price to pay for a mold or die. If your budget is too low the chances are that you will be rebuilding or repairing the thin wall bucket mould within a fairly short period. Trying to squeeze the last dollar out of a paint bucket Mould manufacturers's estimate can end up doubling the cost of the project. After all, price is what you pay for a mold. Cost is what you continue to pay for a mold that was not built correctly in the first place.