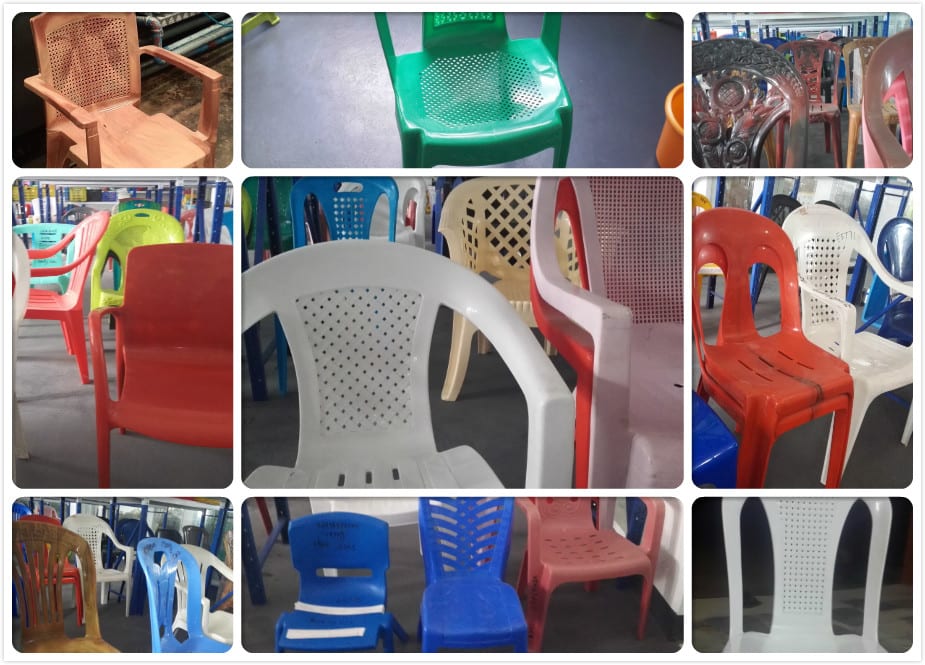 Chair Mould, Plastic molded chair
Chair Mould, Plastic molded chair
Looking for a reliable Chair mold supplier in China?
Look no further than Topworks!
We offer a one-stop solution for all your chair mould needs, and we're committed to quick delivery and outstanding customer service. With over 15 years of experience in the industry, we know how to get the job done right.
In a chair mould market that is increasingly competitive, Topworks shines as a reliable one-stop supplier of chair molds.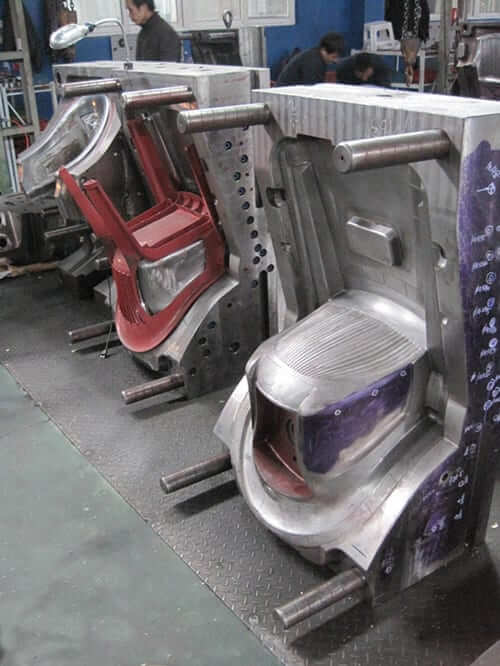 With over 15 years experience in the industry, we are able to deliver high quality chair mould with quick turnaround times. This makes us an ideal partner for companies who need reliable and efficient chair moulds.
The Topworks team consists of highly skilled professionals who have had solid experience over the last ten years in the plastic mold industry, giving the company an edge in this industry. This, in turn, enables the company to provide the highest level of skills, knowledge, and dedication during the entire production process.
There is no doubt that Topworks is capable of manufacturing complete chair molds and plastic molded chairs made from the highest quality steel and plastic material at the highest possible rate and doing so in a timely and accurate manner. There is also the option of customizing the assembly of the molded chairs to meet a specific customer's needs.
Further, all fabrication can be acquired at our facility, including creating prototype chair molds or production chair molds. Our full service fits each client's goals, saving time and cutting costs.
chair mould:
mold cavity: 1
runner: cold runner
mold cavity steel: P20
mold core steel: P20
mold slider insert: DIN 1.2738 with Nitriding
The core insert activation:2 Hydraulic Cylinders
Plastic material: HDPE
"I'm glad to inform you that all plastic parts are perfect!!! We are delighted, and therefore there are good chances to continue our relationship for any coming new project."
"Steven is an excellent professional with great knowledge and technical practice."
"Steven is a very detail-oriented project manager and engineer who can solve problems creatively and also provides excellent service. It was a pleasure working with him."
Topworks chair mold pros:
1. Professional in making all kinds of chair mould, toilet seat mould and outdoor chair mould.
2. plastic chair mould with High quality and competitive price.
3. Continuance service and technical support.
4. Rich experienced skilled workers.
5. Professional chair mould designer.
7. High quality, reliability, and a long product life of plastic chair mould.
8. Mature,perfect, and excellence
9. On-time delivery of chair mould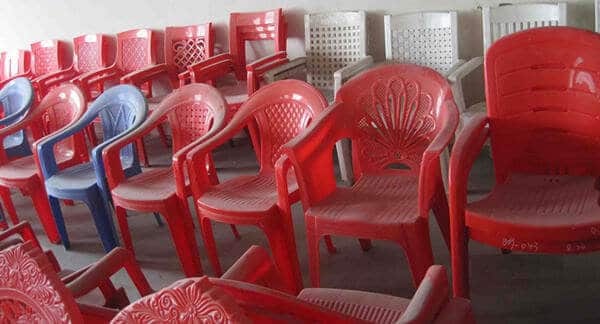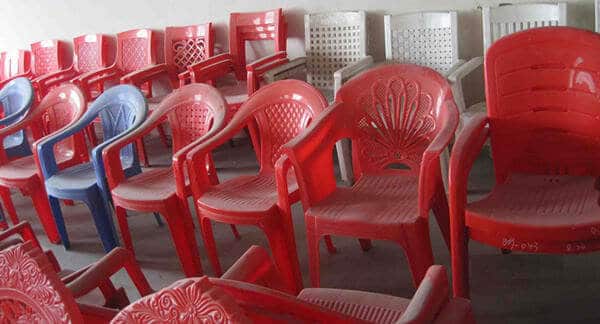 chair mould and toilet seat mould manufacturing can be divided into the following steps:
Plastic chair analysis
In the chair mould design, the designer should make a full analysis of chair in accordance with the principle of injection moulding processing, and the designers need to carefully negotiate with the mould buyer, which includes the geometry of the plastic chair, the size and appearance requirements to avoid unnecessary complexity of the Plastic chair mould manufacturing.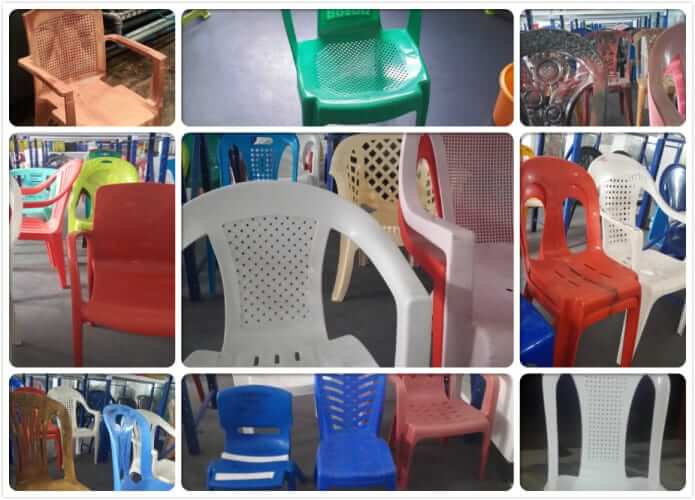 Chair mould structure design
As a high-quality Plastic chair mould, it not only needs to have good processing equipment and skilled mould manufacturing workers but also a very good chair mould design, especially for complex Plastic chair mould.
Mould design accounts for over 80% of the quality of the mould. A good Plastic chair mould design:
good quality,
low cost,
less difficult and
short delivery time
To achieve this, it not only need fully understand the customer request, but also know the injection moulding machine, chair mould structure, mould machining process and plant capacity, etc.. Therefore, to improve the mould design, we should do the following:
Understand the details in the design, the function of each chair.
References to the previous similar chair design, understand its mould processing, learn the experience and lessons.
Understand the operation of the injection moulding machine, the relationship between the plastic chair mould and injection moulding machine.
Understand the processing of products and the characteristics and limitations of each processing.
Refer to the mould modification and trial result.
Understand the impact of the mould gate design on the products.
Study some special chair mould structures to understand the latest mould technology.
Chair Moulding Cycle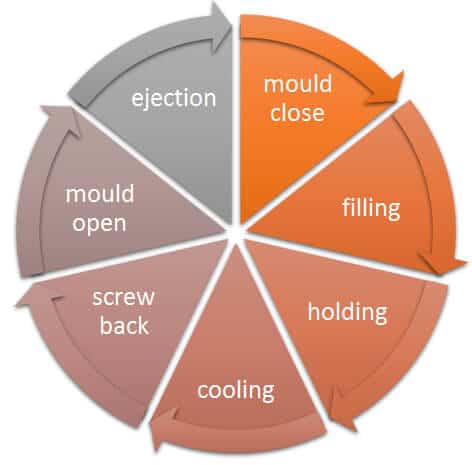 Summary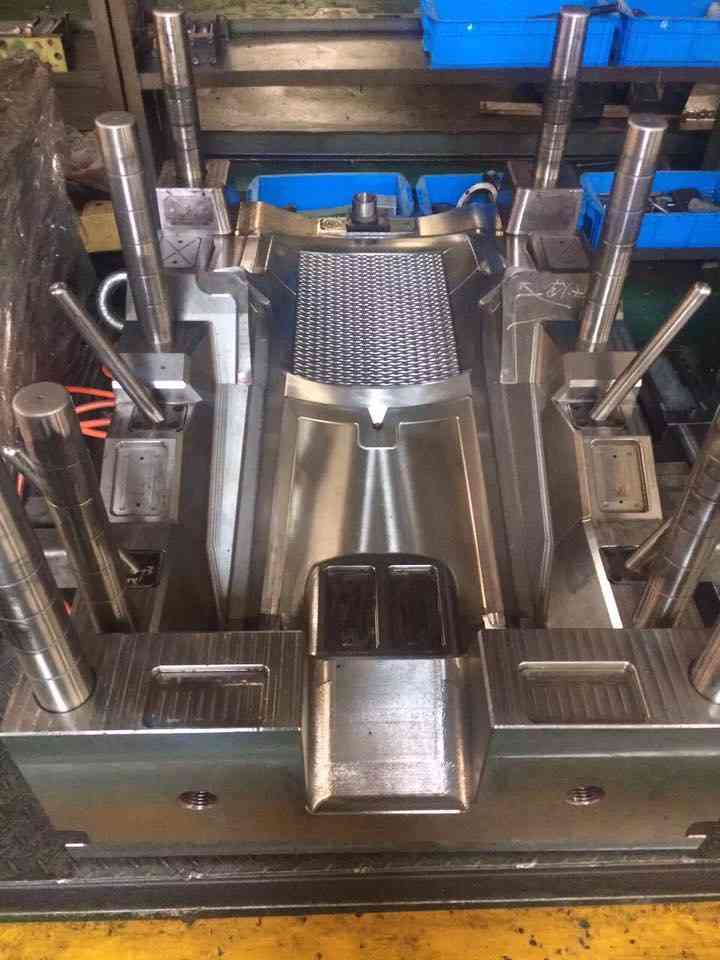 Author Rating
Brand Name
Product Name
Price
Product Availability