china Plastic Flower Pot Mould maker
Are you in search of top-notch plastic flower pot moulds? Look no further! We are a leading Chinese plastic mould supplier with over 15 years of industry expertise. With our high-quality products and exceptional service, we ensure your journey to creating stunning flower pots is effortless and rewarding.
Why choose our plastic flower pot moulds? Let's dive into the benefits:
Impeccable Chinese Manufacturing: Our moulds are proudly made in China, where precision and craftsmanship are unmatched. Each mould undergoes rigorous quality control measures, ensuring impeccable designs and flawless performance.
One-Stop Solution: Say goodbye to the hassle of searching for different suppliers. We offer a comprehensive range of moulds, enabling you to find the perfect match for your desired flower pot designs. From small to large, traditional to contemporary, we have you covered!
Speed and Efficiency: We understand the importance of timely deliveries. With our streamlined production processes, we ensure swift turnaround times without compromising on quality. Experience faster product development and bring your flower pot ideas to life in no time.
Competitive Pricing: We believe that exceptional quality should be accessible to all. Our plastic flower pot moulds are priced competitively, allowing you to maximize your budget without compromising on durability or design. With us, affordability meets excellence!
Discover the endless possibilities that await you with our plastic flower pot moulds. Create eye-catching, vibrant flower pots that captivate your customers and enhance any space. Revolutionize your business with our reliable and innovative solutions.
Take the first step towards transforming your flower pot production. Get in touch with us today and unlock the potential of our Chinese-made plastic flower pot moulds. Elevate your business, captivate your audience, and make a lasting impression. Don't miss out on this opportunity!
Order now and experience the perfect blend of quality, efficiency, and affordability. Let us be your trusted partner on your journey to creating exquisite plastic flower pots. Together, we'll make your vision blossom!
Plastic Flower Pot Mould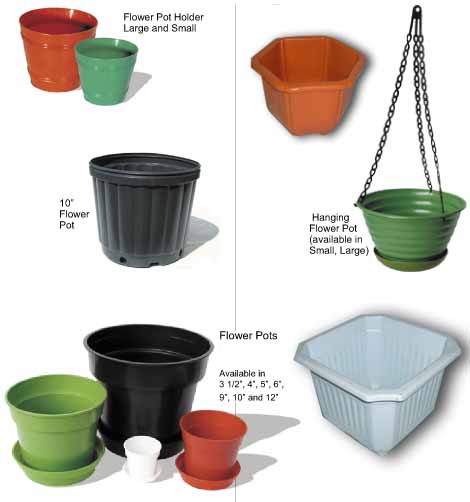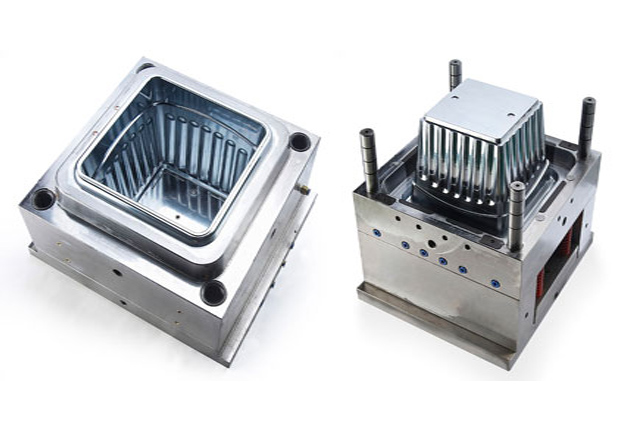 plastic flower pot mould:
mold cavity:1
Hotrunner:1 drops with "HOTSET" heating coils
plastic flower pot mould cavity steel:P20
plastic flower pot mould core steel:P20
Plastic material:HDPE
Cycle time:30 Secs
Delivery time:35 days.
Tips to Reduce Plastic Flower Pot Mould Costs
Probably one of the most common reasons for using plastics in tools is to reduce the cost of the Plastic Flower Pot Mould making. The following recommendations can frequently help reduce costs to a minimum:
Simplify flower pot mould design. A mould design consisting of word descriptions and sketches in conjunction with the part print eliminates the need for a complicated, completely dimensioned drawing, and may be the first step toward cost reduction. For example, drill jigs made of glass-reinforced plastics laminates and used to drill holes in shaped sheet metal parts are frequently made from a sample part which has the holes drilled in their correct location. Directions for such a tool might consist of a free-hand sketch, or markings on the part itself with a written description specifying laminate thickness and the size and type of drill bushings required.
Use existing models or parts. Since plastics is essentially a duplicating material, a shape must always be present, except in special cases such as loft template constructions. Whenever possible, use a shape already available, such as a model or a prototype part, and reproduce this shape in plastics.
Build new models to male shape. When master models have to be made, build them in a manner easiest to duplicate (usually a male shape), and to the side-of-metal that requires the least amount of transference of part thickness.
Use flat run-outs. Flat run-outs are easiest to build, and should be used wherever possible.
Eliminate undercuts and loose pieces. Remember that in reproducing a shape in plastics, the plastic flow pot shape must be removed from the model. Wherever possible, eliminate all undercuts and loose pieces, simplifying shape reproduction.
Use lattice-type laminates. Lattice-type laminate structures should be used wherever possible instead of solid structures. Lattice structures require less material and less labor, and are lighter in weight.
Select supporting structures carefully. Each type of supporting structure has benefits for specific types of tools. Wood is fast and lowest in cost, but has relatively poor dimensional stability, and well-defined planes of weakness. Cast iron is next to wood in cost and is readily avail able in terms of delivery time, but it may require time-consuming, costly machining. Cast aluminum is more costly than iron but usually can be obtained more rapidly, and is more rapidly machinable. Cast steel is most expensive and takes longer to get, but offers maximum strength. Weldments are nearly as expensive and as strong as cast steel, and can be obtained sooner. Fabricated plastics supporting structures can be costly, both in terms of materials and labor, but offer low weight.
Use fillers in plastics flow pot tooling materials. Where relatively large masses of plastics are required and strengths are not critical, fillers can increase the yield of the relatively expensive plastics materials.
Pot large flat tool areas. Slow expensive machining of large areas can be eliminated by potting surfaces from a surface plate to pads, ribs, or whole continuous surfaces.