This is a how-to guide to finding your first injection mold manufacturer in China. In this article, I will walk you through the best ways to do it and introduce what I believe are the 5 most important things to consider before searching for your first supplier in China.
what is plastic mold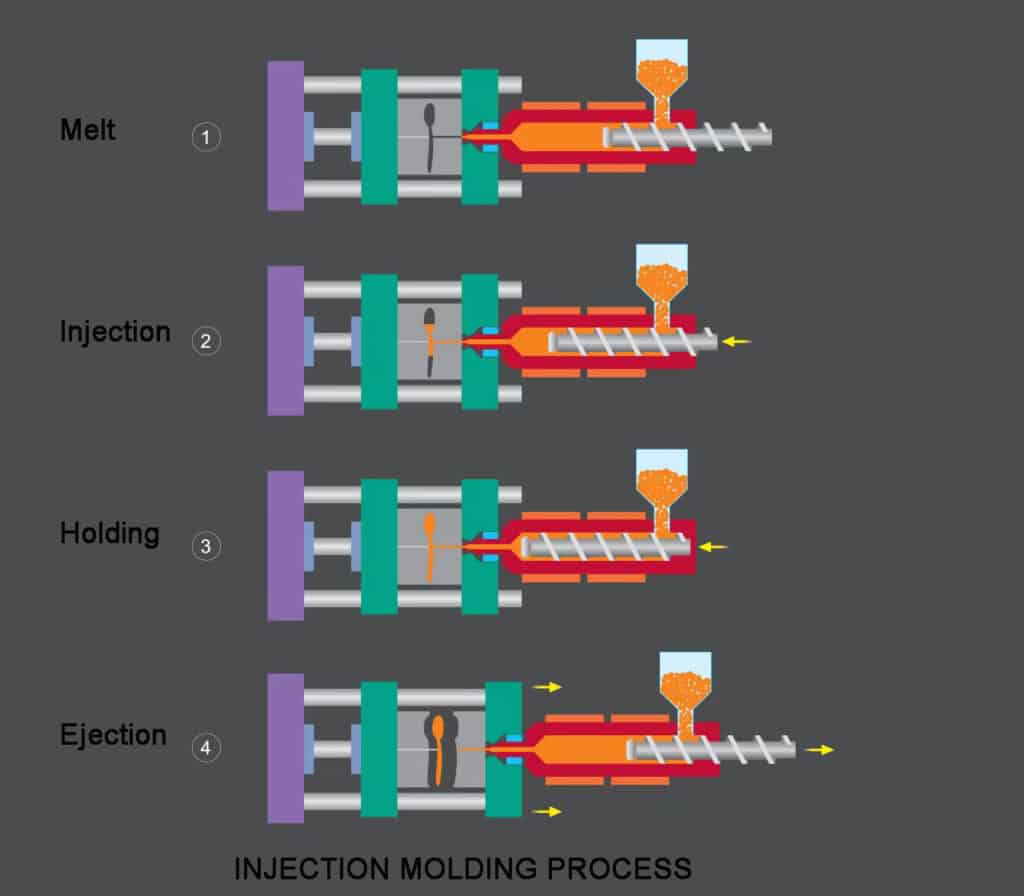 A plastic injection mold consists of two main halves – the cavity and the core. The cavity forms the exterior shape of the part, while the core forms the interior shape. During the injection process, these two halves are held together by the clamp unit of the injection molding machine.
In most cases, the cavity and core are made of hardened steel or aluminum and are precision machined to fit the part perfectly. The mold must be designed to facilitate the proper flow of the plastic material into the cavity and core, as well as ensure the safe release of the finished part without causing any damage.
Channels and gates are other critical components of the mold. Channels, known as runners, are integrated into the mold's parting line where the two halves meet. These channels allow the molten plastic material to flow from the injection molding machine into the cavity and core. Gates are the entry points into the cavity and core and are designed to prevent the formation of excess material around the finished part.
Ejector pins and cooling channels are other vital features of the mold. Ejector pins are responsible for pushing the finished part out of the mold once it has cooled and solidified. Cooling channels, on the other hand, allow a cooling fluid, such as water, to circulate through the mold, thereby quickly cooling the plastic material and reducing cycle time.
A plastic injection mold must be carefully designed and constructed to produce high-quality plastic parts. With proper mold design, manufacturers can ensure that the plastic material flows efficiently, the finished part is safely released from the mold, and the mold is efficiently cooled.
injection mold machining methods
The mold tool is an integral aspect of the plastic injection molding process and must be constructed precisely to guarantee the quality and accuracy of the finished object. Many machining procedures, including milling, EDM (electrical discharge machining), and grinding, may be utilized to make a mold tool.
Milling
a subtractive manufacturing technique that removes material from a solid block to get the required shape. It is a typical process used in the production of mold tools, and it may be accomplished using a variety of milling machines, including vertical mills, horizontal mills, and CNC (computer numerical control) mills.
EDM
an electrothermal method that erodes material from the mold tool using electrical energy. This method lends itself well to the creation of complicated forms and is especially beneficial for producing molds for tiny and delicate components. Wire EDM, sinker EDM, and small-hole EDM machines are types of EDM machines.
Grinding
an abrasive machining operation that removes material from the surface of the mold tool using a grinding wheel. Using surface grinders, cylindrical grinders, and centerless grinders, it is a typical technique used to obtain exact dimensional precision and surface quality on mold tooling.
After the mold tool has been created, it must be thoroughly examined and tested to verify that it conforms to the specified requirements. These may involve dimension checks, hardness tests, and leak checks.
Do your research
Before you start looking for plastic injection mold suppliers, make sure that you know what you're looking for. You need to know what kind of product or service is available in China and how much it costs. You should also know what type of quality you want from your supplier.
For example, if you are looking for a plastic mold supplier who can provide plastic products at an affordable price but don't mind if they're not exactly what you expected, then this would be a different approach than someone who wants high-quality plastic products at a reasonable price.
Consider attending china injection mold trade shows
If you're looking for China injection mold suppliers, consider attending trade shows. Trade shows are a great way to meet potential suppliers face-to-face and see their products in person. You can also connect with other businesses who may be interested in working with you.
Many China plastic injection mold companies attend these events to showcase their products and make connections with new customers. If you have time, plan ahead and visit multiple booths during the event so that you have time to talk with everyone in person.
And some China famous trade shows include:
Trade shows are a great way to meet potential suppliers face-to-face and see their products in person. You can also connect with other businesses who may be interested in working with you.
Many China injection mold companies attend these events to showcase their products and make connections with new customers. If you have time, plan ahead and visit multiple booths during the event so that you have time to talk with everyone in person.
And some China famous mould trade shows include:
–Chinaplas: Chinaplas is the largest trade show in Asia for plastics and rubber. The expo takes place every year in Shanghai or Guangzhouo, offering over 1,000 exhibitors from around the world. Chinaplas is also home to many industry conferences and workshops that feature speakers from across the globe.
–Asiamold:Asiamold, held at the China Import and Export Fair Complex in Guangzhou, is a trade fair covering all aspects of plastic injection, mould-making and 3D printing technologies.The fairs, held in March of 2022 and attracting a total of 23,825 visitors over the three days it was open to the public; featured an array of innovative and cutting-edge technologies.The importance of trade fairs as a networking and business-generating venue has once again been demonstrated.
Utilize business directories
China has been a manufacturing powerhouse for decades, and there are no signs of that changing. China is a huge country. There are many provinces and cities. To find the China plastic injection mold business directory that you need, it's not easy. The country has a large number of manufacturers and suppliers with expertise in almost any industry. But it can be hard to find the right one. Here are some tips for finding China suppliers:
1)Search on Google or Baidu using keywords such as " China plastic injection mold " or " China plastic mold ".
2)Use search engines to find directories of China plastic injection mold companies by entering keywords such as "China supplier directory", "China manufacturers directory" and so on.
3)Go directly to the B2B websites. With the rise of e-commerce, it's easy to find China plastic injection mold suppliers. However, not all sourcing companies are equal and you've got to be careful when selecting one.
One of the best ways to find good suppliers is through business directories. Here are some of the best ones:
Alibaba – This is probably the most popular business directory for finding plastic injection mold suppliers in China. It has over 250 million registered members from all over the world, including US and European buyers. Alibaba also has a number of different sites so make sure you're looking at the right one for your product or service.
TradeKey – TradeKey is another great option for finding injection mold suppliers in China as it allows users to post free listings on its website and receive bids from other members who are interested in buying or selling products similar to theirs.
Made-in-China –It was founded in 1998 by Focus Technology Co., Ltd. as one of the largest B2B e-commerce platforms in China. In addition to providing information about Chinese products and suppliers for global buyers, it serves the global trade field.
Nowadays, Made-in-China.com is a world leading B2B portal, specializing in bridging the gap between global buyers and quality Chinese suppliers. This is the first B2B e-commerce platform in China that reviews paid-up suppliers in full. Provide product information on more than 3,600 subcategories within 27 categories. Eleven languages are available for displaying website information.
Understand the China plastic injection mold market
China is a huge country with a population of 1.4 billion people and it is the second largest economy on earth. It is estimated that there are over 300 million small and medium sized enterprises in China and this number is growing by about 15 million per year. The vast majority of these companies are located in the manufacturing sector, which means that there are literally billions of potential suppliers for you to choose from.
How to find China plastic injection mold suppliers? Finding the right injection mold supplier for your needs can be a very time-consuming process. There are many different options, so it can seem like a daunting task to choose one or two companies and build relationships with them over time. However, if you follow these steps then you will find yourself well on your way towards finding the best suppliers for your business:
Understand your needs: Before you start looking at potential China plastic injection mold suppliers, make sure that you know exactly what type of injection mold company you need to work with. Do not be afraid to ask questions about their plastic injection mold production capabilities and how they handle quality control procedures in order to get an accurate idea of who they are and what they do best. If they cannot give you concrete answers as far as their capabilities go then move onto another candidate!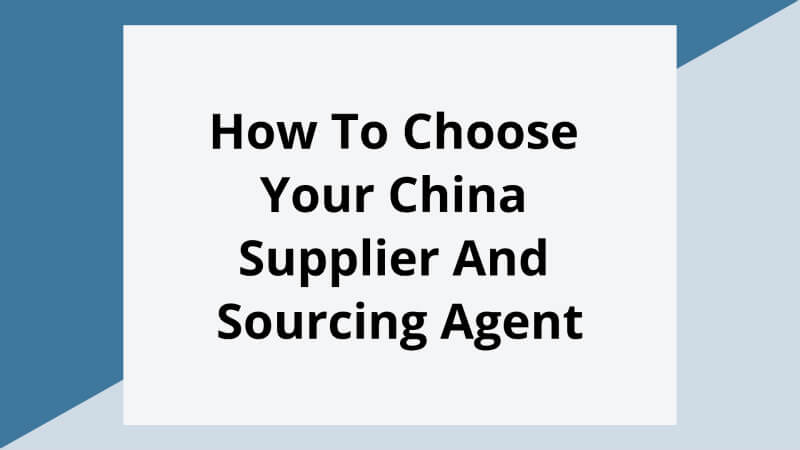 Consider sourcing agents for China injection mold
If you're new to sourcing in China and don't know where to start, consider using a sourcing agent. A sourcing agent is a company that helps businesses find and manage suppliers. Sourcing agents are familiar with the China plastic injection mold market and can help you find the right supplier for your needs. They can also help you negotiate contracts, prices, and terms with suppliers.
If you choose to use a China plastic injection mold sourcing agent, make sure they have experience working with importers in your industry. Ask them if they have worked with companies similar to yours before and what their success rate has been with these companies. You may also want to check references from satisfied customers who have used their services in the past.
Another option is to hire a China sourcing consultant or agency that specializes in helping businesses find manufacturers overseas. These agencies can provide advice on how to find suppliers as well as help set up meetings between buyers and sellers when necessary.
A good way to find one is by doing research online and looking at reviews from other customers who've used their services before . You can also ask around, and see if any of your friends or colleagues have had positive experiences with these agencies.
5 points you must be aware of
Research and compare suppliers: Research and compare multiple suppliers to make sure you get the most competitive price and quality. Check reviews of the supplier and look into their credentials and past experiences.
You need to be very carful for the quality of the mold meets your requirements. Request a sample to check for imperfections or signs of wear and tear,you could find the original mold via the injection molding it makes.
Consider the cost: Consider the total cost of manufacturing including materials, tooling, and labor. Make sure the cost is within your budget and quoted costs are up-front and transparent.
Recognize the legal prerequisites: Learn about the legal requirements in the nation or area where you plan to purchase the molds. Find out what fees, charges, and limitations are associated with your transaction.
Consider time and delivery: Consider the time it takes to manufacture the molds and the cost of delivery. Make sure the delivery time is within your project deadlines.
When buying molds in China, it is critical to consider all the above points to ensure a successful purchase. You can make sure that the molds you purchase are of the best caliber by taking the time to do your homework, compare vendors, and comprehend the rules and regulations. In addition, manufacturing costs are within budget. A delivery schedule that is within your project deadlines can help keep your project on track. With research, comparison, and understanding, you can be sure to make an informed decision when buying molds in China.
takeaway
The most suitable way for to find good China plastic injection mold manufacturers and suppliers is by reading on the Internet, visiting websites for review and gathering information about each supplier with whatever you can get. Don't solely rely on online review, however.
The best way to do it is visit China and have a look at the plastic injection mold factories face to face. Now you will know why some products are so cheap and what risks may come with using such suppliers.