Why buy's initial design important
Most of the time, I was asked to give a price for just a sketch, it is far away from the quotation I can give.As you know, the official design unit is "mm" or "inch,"just 3-5 mm difference would mean several hundred USD cost difference if the mold is big and mold steel is expensive (S136 steel is about USD 20/KG, and heat treatment is USD 3.5/KG). Just a very small feature of the part(like sidewall undercut, holes)would lead to a complete different mold building and injection molding cost.For a small hole or undercut mean a slide to be needed with weight 10+kg and extra machining.However,most of time, that sketch don't have that feature, for you even don't know that. That kind of sketch only makes moldmakers guess and guess.Moreover, unfortunately, most of the guess is based on the wrong startup for unclear information.That is why most of the moldmakers will ignore this kind of inquiry; it isn't they don't want to serve you, but don't know how to help you.
Quoting is time-consuming, and moldmakers want to spend their time quoting jobs that have the good promise of becoming a reality soon.To be frank, most of this sketch means time to waste as to moldmakers
My suggestion is to find an injection molding or tooling engineer you could refer to,(of course, I am so happy to be your consultant )and have a face to face discussion with him, tell him what quantity and quality you want, which is very important and the most time-and-cost-effective way.If you really develop a new product, this early step will be paid off later.
As a China plastic mold manufacturer far way from you for face to face communication, what we need to know for the mold building and injection molding requirement:
For mold building only

Mold building & injection molding

1
cavity
2
plastics
plastics and its

weight(unless you have 3D model)

3
Mold steel and hardness demand
4
Quantity need to be molded
Quantity need to be molded
5
Surface Demand (mold finishing, gate demand)
Surface Demand (

color, mold finishing, gate demand…

)
6
Hot runner Drops
7
Control size, assembly demand
Control size, assembly demand
8
Package
9
Second operation (paint, print…)
3D model could help to make a precise pricing for you ,and the software we use: solidworks,UG and Autocad .
The format we accept:
.dwg
.prt
.sldprt
.x_t
.iges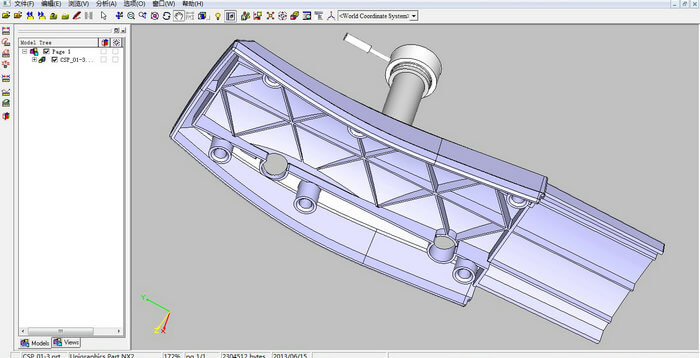 If you just have pictures,it is ok for us to quote you from that,but we need the following size and features and the weigh it has(if you need us to inject for you):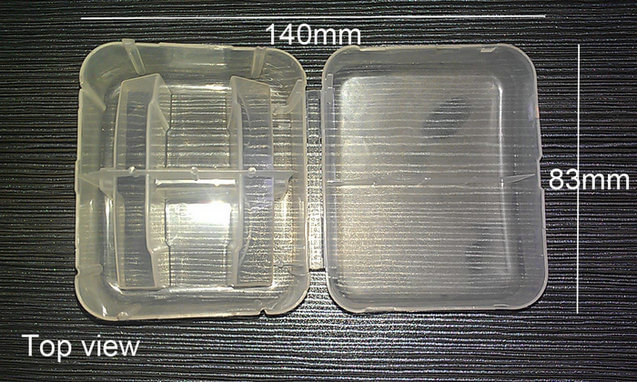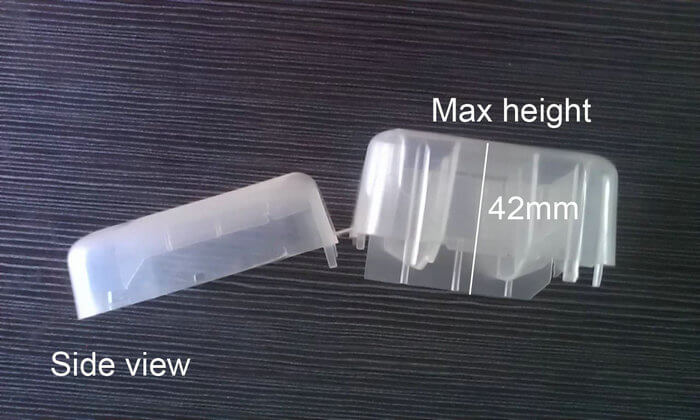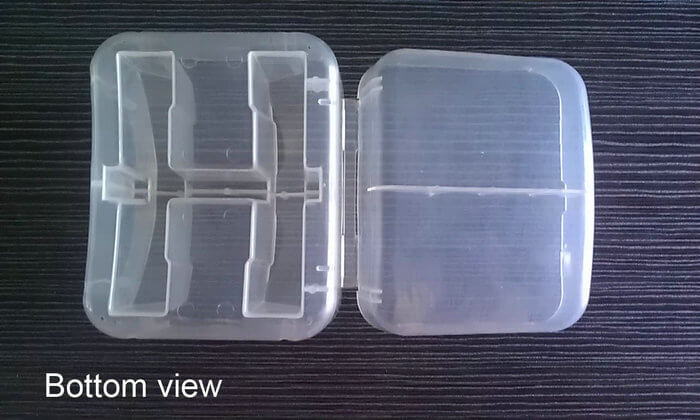 If the product has the following features,they shoule be noted to us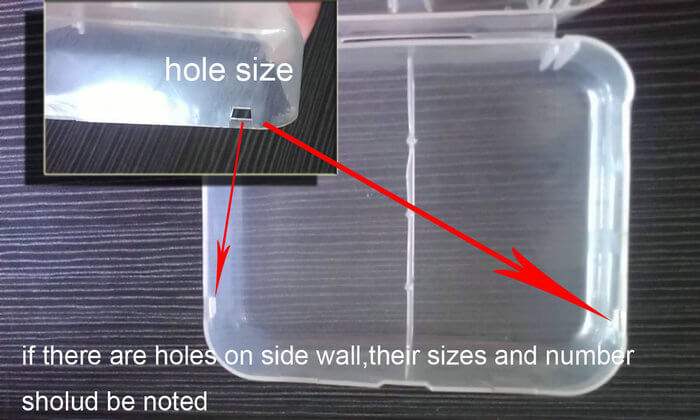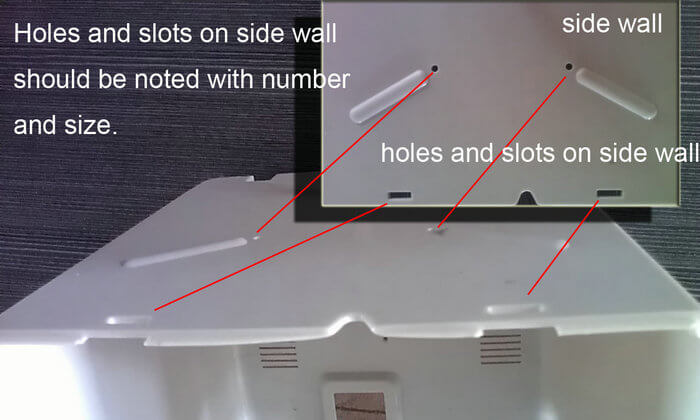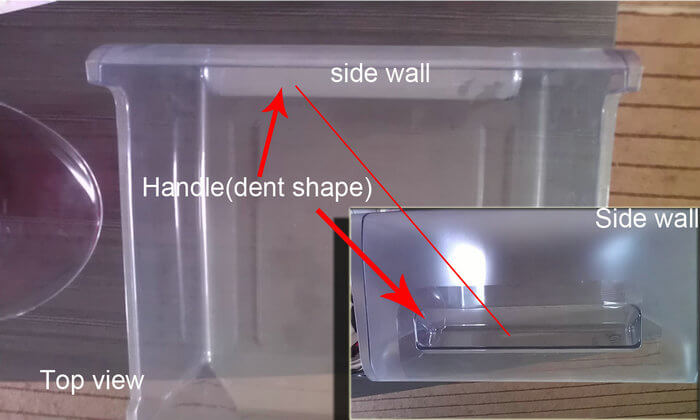 OR:AUTOCAD drawing (.DWG or .PDF)for all details: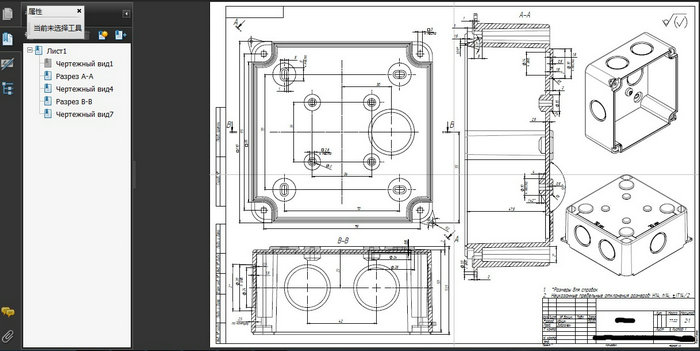 [divider_top]
Tips to Make the Mold Buying Process Easier
Buying a mold is a complex and sometimes tedious process, but a few rules can help make the process easier. They're not written in stone, but you'll find that to most moldmakers they are gospel.
Send an RFQ that is as detailed as you can make it. Don't make themoldmaker guess what you want. Moldmakers are a lot of things, but mind-readers they're not! Be specific about the type of mold, the number of cavities, the steel, expectations of mold life, and any guarantees you'll need. If you aren't certain about any of these items, get input from your moldmaker to help you determine exactly what type of mold is best for your requirements. The more detailed the RFQ, the more accurate the moldmaker's quote will be.
Be honest about why you are requesting a quote. If you need a ballpark figure to submit to marketing, say so. But don't ask for a complete engineering evaluation and quote, then casually mention it's just a preliminary quote on a project that's at least a year away. Or you're just fishing. Quoting is time-consuming, and moldmakers want to spend their time quoting jobs that have good promise of becoming a reality soon.
Respect the intellectual property of the moldmaker. The knowledge and creativity a moldmaker has acquired are his or her intellectual property. Keep those ideas and suggestions confidential when going out for quote. If you choose another mold shop to do the work, don't tell moldmaker "B"to make it the way moldmaker "A" suggested in his quote. Remember, moldmaker "B" didn't quote it that way and may not understand why moldmaker "A" made that suggestion.
Consider the benefits of forming a true partnership with your moldmaker(s).Bring in
him or her early on your project for input; work with him in regard to costing goals and budgets; life of the project and part quantity expectations. Moldmakers don't like being mushrooms! The best purchasing is done by those who truly know their suppliers and play as a team, openly and honestly, to the benefit of both companies.
Communicate with and solicit communication from your moldmaker on a regular basis. Many provide Gantt charts or other types of progress reports online, or provide online access to regularly posted updates. Knowing where the mold build stands and if it is on schedule is critical, so request scheduled information stands and if it is on schedule is critical, so request scheduled information
Make your payments on time per the agreement. Few moldmakers can afford to play banker, and building a mold entails many, sometimes large, up-front expenses on their part. There are a number of ways to approach the payment schedule, such as 30% down, 30% at half completion, 30% at completion, and 10% upon part approval and mold shipment. Different moldmakers have different plans, or will work with you on a payment schedule that is fair, equitable and will benefit both companies.
Changes to the part design can mean changes to the mold. Remember, the more changes you make during the mold build, the less likely you are to get a mold in the lead time or at the price quoted. Understand that when you require part design changes, it often leads to changes in the mold design, which can add both time and cost to the mold build.
Define up front when the mold is considered complete. When is a mold complete? That often determines when final payment is made. Is the mold complete upon approved part sample? Upon shipment? Usually a mold is complete when it is capable of producing a part according to specifications and dimensions on the part print. Most moldmakers will make small changes and tweaks to get the mold to spec to make the part according to print dimensions. A decision to make a change to the part, and consequently to the mold, after the part has met print specs doesn't mean the mold isn't finished. When the part meets print specifications and dimensions, the mold is complete. Changes are done via an ECO (engineering change order) and will be priced accordingly.
If it sounds too good to be true, it probably is.You may find a moldmaker who quotes very low prices on a job. Maybe he's hungry, or maybe his overhead is low so he can price lower than other shops. However, any quote that comes in too low might not be the bargain is appears to be.
When purchasing a mold, it's especially true that you get what you pay for. Your molded components are only as good as the mold they come from, so be sure your mold is optimum to mold the parts you need for the life of the program.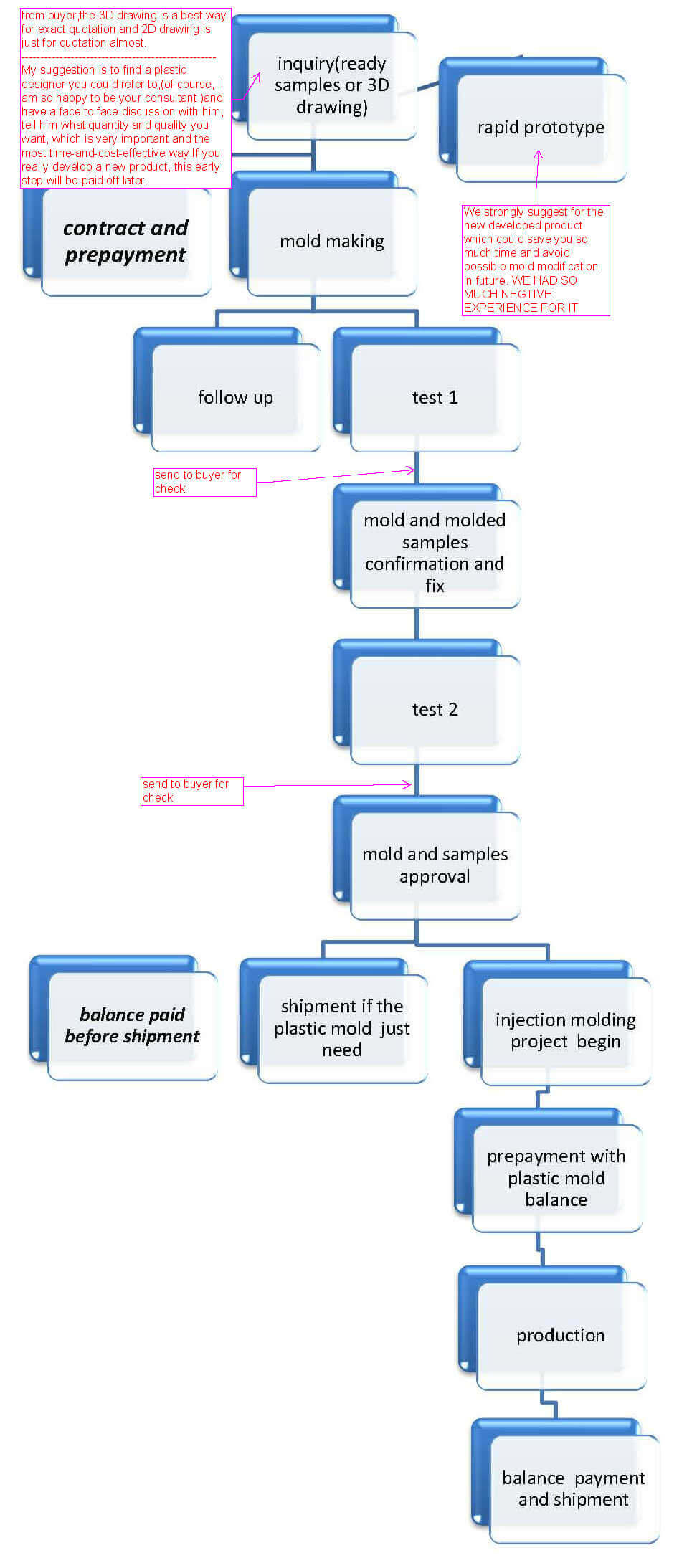 [divider_top]
and the following is the precrdure for the plastic mold and plastic molding manufacturing:
new plastic molding part development:process,timing and shipment
Parts Design (client might offer completed 3D files)

<– client side
The process of tooling starts with a completed and examined part design. If you choose, Topworks can optimize it for Design prior to tooling. This will allow you to reduce expenses make your design will be compatible with future procedures.please remember, at this stage, you couldn't be more exact for demand,and it could cut your cost from our suggestions once we know exact what you want and its usage.
Parts Prototyping (if required)

<– client side or

Topworks
If you opt to have your parts design validated with a tangible machined item, Topworks is able to use Computer Numerical Control (CNC) methods to have your parts prototyped.This service includes:3D printing,SLA,SLS and direct plastic bulk engraving
Tooling Design

<– client side or

Topworks
During this stage, the tool is developed based on the data from your finished Tooling Information Worksheet.
Mold Flow Analysis and Tooling Check

<– client side or

Topworks
The design of the tool is assessed and approved for correctness.
Tooling Making

<–

Topworks
This stage consists of Electrical Discharge Machining (EDM) and Computerized Numerical Control (CNC) technologies) and the other machining methods
The tooling is fabricated with specifics as per the validated design.
Routine check report from Topworks
Client's First Shots<– Topworks
Upon creation of the injection molds, the initial test shot examples will be delivered by international courier. It will arrive within 2-5 days.
Tooling Adjustments and Texturing<– Topworks
During this stage, Topworks finishes the tool and performs necessary modifications to bring it into the approved spec. Adjustments to bring the tool to spec (isolating design adjustments, which always comes at an extra cost) are manufactured free of charge by Topworks.
Texturing transpires at this stage, which is usually the final stage prior to mass production.
Mass Production Export or Run<– Topworks
Parts are developed and sent to the customer at this stage, or the tool is sent out for export use.
With regards to tooling, it generally takes 5 to 6 weeks after acquiring deposit fund receipts for molds to be manufactured, assuming the 3D files are correct. If your request is urgent, we can minimize the lead time to 21 days at an extra cost.
"T1" examples are the initial stage test shot samples created according to the specifications of your 3D files. Based on the first 3D design and how intricate the plastic parts are, it takes typically 1 to 2 weeks, perhaps longer, to finish the test shot stage.
Production lead-time is contingent on the complexity of parts, as well as requirements for materials and tools, in addition to how much the client needs. If you have a timeframe, kindly advise us of it. We will bring it to the attention of our factories to determine if we meet your deadline. Generally, for an order of 10,000 units, we predict 2 weeks.
Get in touch with us for information on your project's timeframe, since project scopes and schedules differ.
Shipment schedules are based on which method is used (for instance, UPS, DHL, TNT, FedEx, sea shipment, or air cargo).
If you have designated a freight forwarder, we are able to use your existing agreements and account at an extra cost.
If you havn't, we can offer you names of forwarders that have collaborated with us before.
As per our experience, samples typically take between 2 to 5 days by air, 20 to 45 days by sea, based on the destination.
For deliveries sent FOB Chinaport, it is not advisable to use an international courier service, as the process is rather complex. EMS is a better option for small, urgent deliveries.
Also, regular times for customs declarations differ by country. It is worthwhile to speak with your local freight forwarders.